These are a few of the designs I've made recently. I'll try and update this thread with WIP's. Or just click on the pics and that will take you to my facebook where the most current info tends to hide.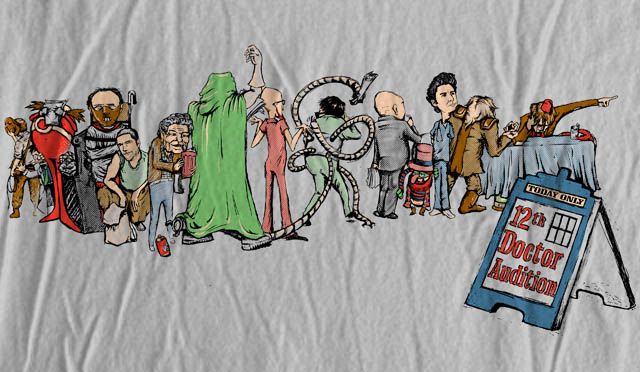 "12th Doctor Audition" This is my most recent design and first Dr. Who themed tee.



"Friendly or Not He's Still Haunting Little Children" Going back to the drawing board with this design. Any feedback on this concept is welcomed.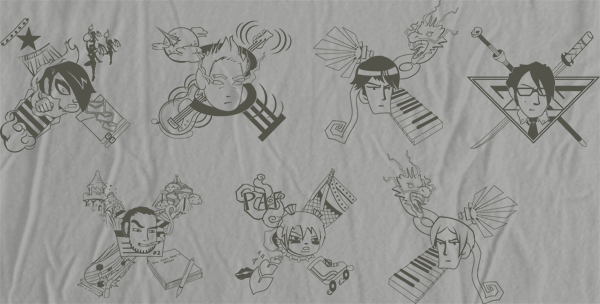 "7 Evil Exes" This is/was over at WLF for voting but I don't feel as confident about this design as I did with my Avengers tee. So consider it a WIP. It will be revamped and I think I want to do a green color scheme on a black tee. Add more detail to the twins' X's. Change the left side of Roxie's X. Improve the bottom right side of Lucus' X. Any suggestions on elements to add to characters like Roxie or LL or the Twins would be really helpful. I was running on fumes when I was finishing this design.



"Guardians of Sunshine" will mark my return to Teefury and will be available very very soon.