Hey, I just wanted to start a thread to see if some fellow Teefury artists want to post links or images of other work they do aside from T-Shirt designs. I'm very curious to see if any of the artists do any other kind of art, design, illustration, painting, life drawing, comics, etc.
Of course, I am sure Teefury wouldn't want their artists posting links to other tee sites. That would be in bad taste. But what else have you got to share? I am sure a lot of the folks on this site would love to see more from yous.
So I will start with some of my junk.
Here's an overworked sketchbook page from a few years back:
Here's a 2-color silkscreen gig poster I did for Gene Ween Band a couple years back. I did a few Ween and GWB posters, but this one was my favorite:
This is an illustration of one of my heroes, Randall "Tex" Cobb fighting Larry Holmes: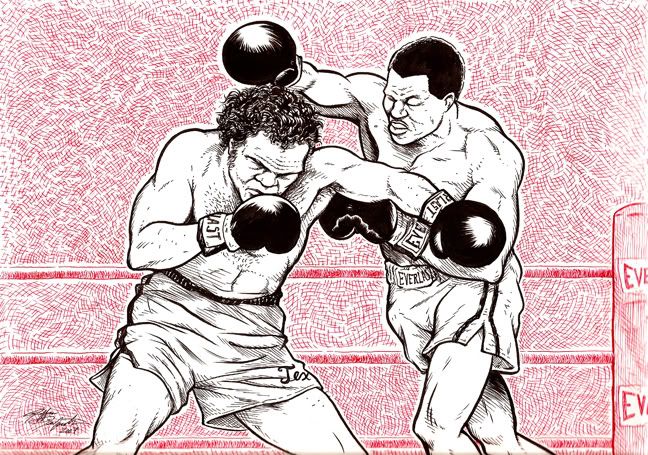 Here is "Skatan", a piece I did made from skateboards and the horns from a found steer skull that was given to me:
And here is the first and last page for a short comic I did for the Meathaus "Head Games" anthology:
Page 1: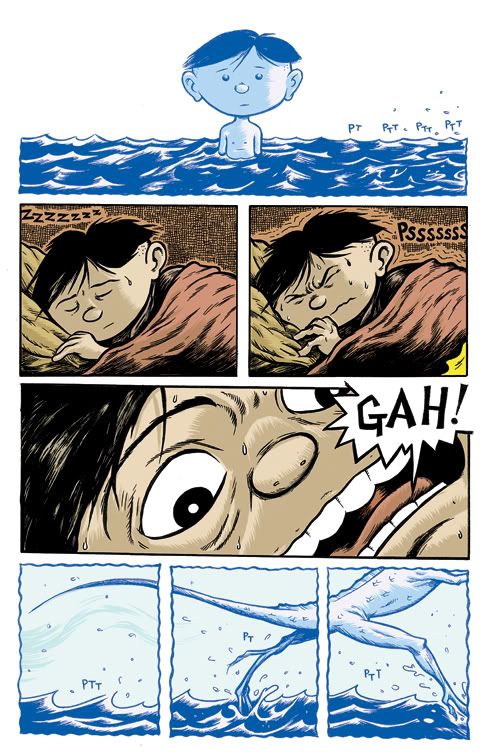 Page 6: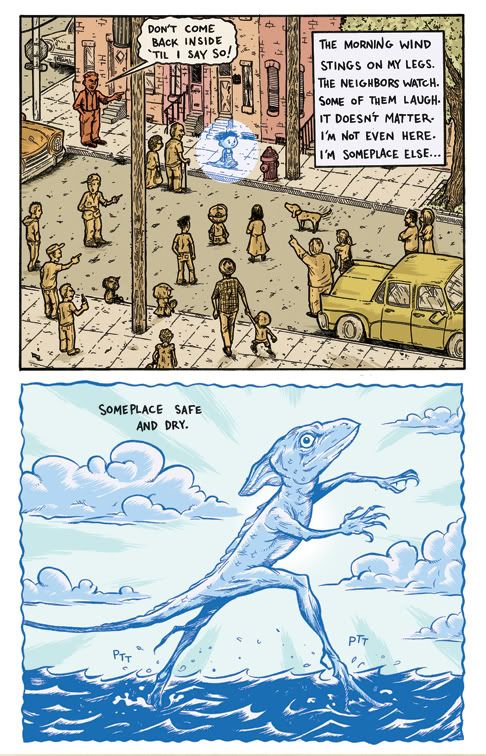 I look forward to seeing more work from other Teefury artists here. Thanks in advance for sharing.
Jeffro
http://jeffrokilpatrick.blogspot.com