This is my community WIP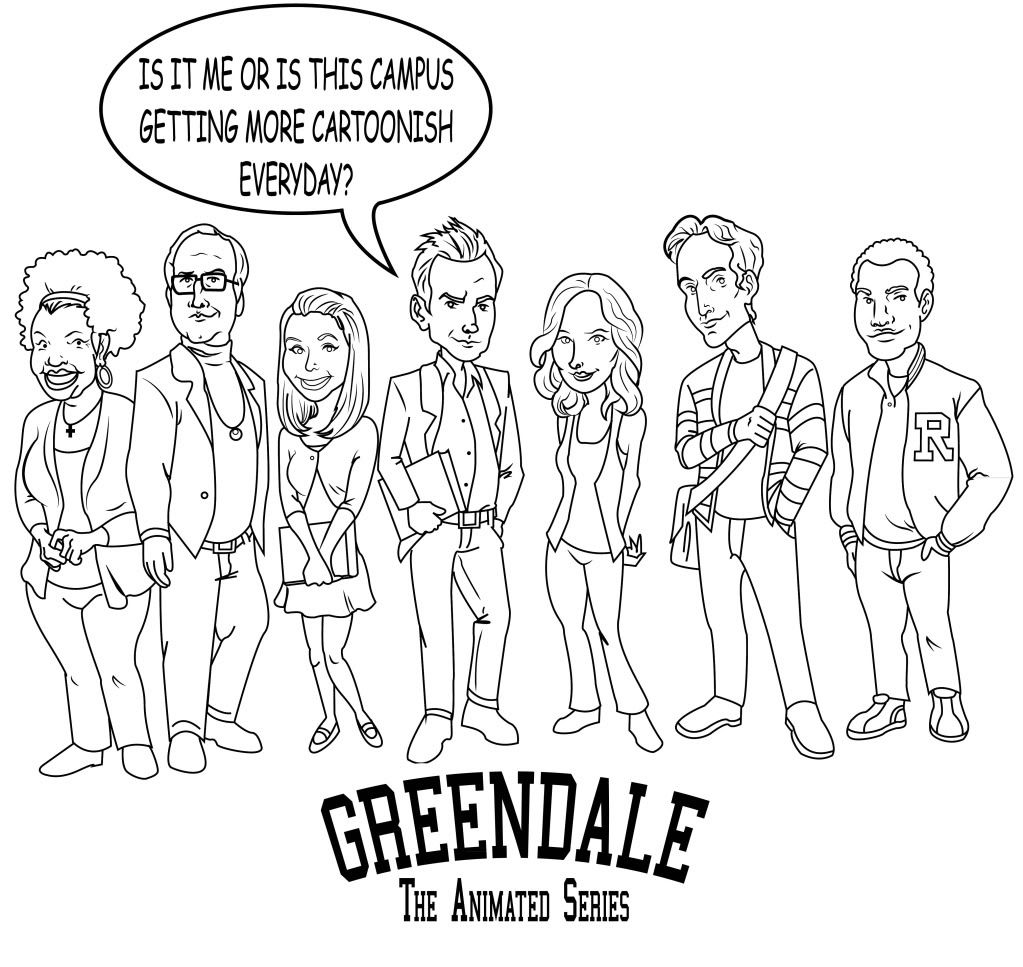 Concept is based on Jeff's quote from season two, pretty basic. The one thing i'd like feedback on the most is the lettering. I very roughly mocked up what i want it to look like. The speech balloon type is currently comic sans, but that's easily fixable. The lettering at the bottom for Greendale is basically what i want it to look like.
I was also considering putting the Greendale flag/symbol in the background behind them and possibly splattering it with paintball bullets.
Looking for some direction, please let me know what you think