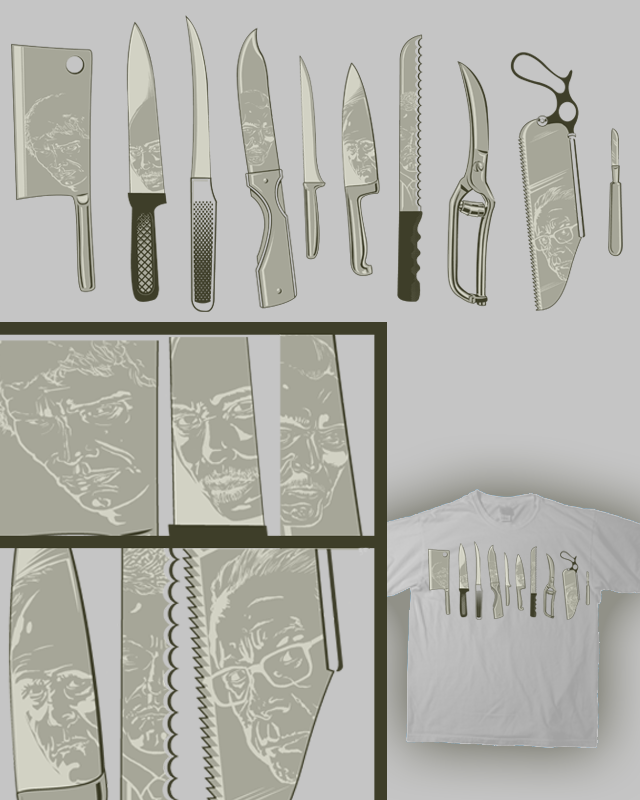 So here is Dexter's Killing Tools complete with each Monster he has vanquished per season.
The idea is to only see the tools from a distance but once you get up close you'll see the faces of the Monsters.
Do the faces blend in well enough or do they stand out too much? Thoughts, concerns?