Hey there!!
Been browsing and buying from TeeFury for some time now, and have since come up with dozens of ideas I'd love to see on shirts; but making crisp and clear designs of the sort that TeeFury favours is something I've never really gone into before.
Anyway, I've finally poked and pottered my way through one idea; a very simple one, a homage to quite possibly one of the greatest, most terrible, heart-and-gut-wrenching moments in all of cartoon history.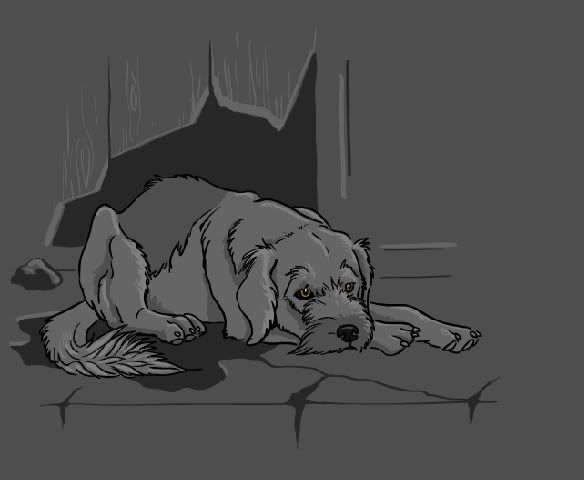 I question myself and my work enormously though; all sorts of things go through my mind! Is this something people would actually WANT on a shirt? Is it too close to the imagery in the show for me to rightfully submit? Does the freehand nature of the 'straight' lines work, or is it offputting? Could I lay it out differently (extending/subtracting any of the background elements) to make more effective use of the space and place it better on a shirt? Should it be longer (vertically or horizontally)? Are people going to spaz out because they don't like grey?
Should I add rain?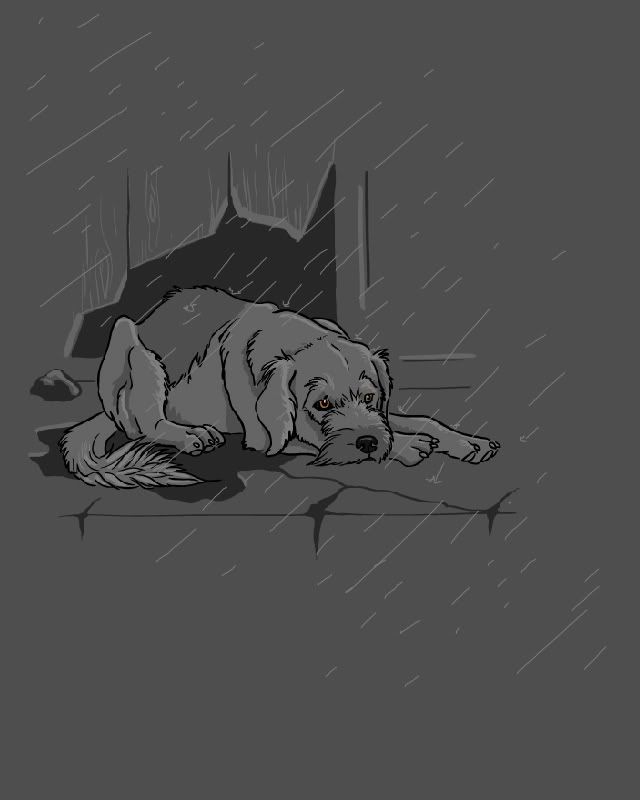 And then of course the more technical questions plague me; what format should I submit it in, if I gather up the confidence to do so? Are the shades of grey too similar, will it WORK as a print? Aaaand so forth.
All and any feedback of any kind would be wholeheartedly appreciated! :D