A friend I work with, Mike Giacopetti, had ideas for a couple t-shirt designs. Mike is a good designer, and we have the same taste in teevee shows. He talked to me about collaborating on a "Sons of Anarchy" tribute shirt and a "Breaking Bad" themed shirt. I was eager to work with him, given the ideas.
Mike came up with the concepts for both. He also designed the logo for the Chicken Brothers shirt. I did the illustration work using ink, Bristol, and tracing paper. I then scanned everything in and laid it out on the computer. All I had to do then was design a background (reminiscent of busted glass) and drop in the logo Mike designed: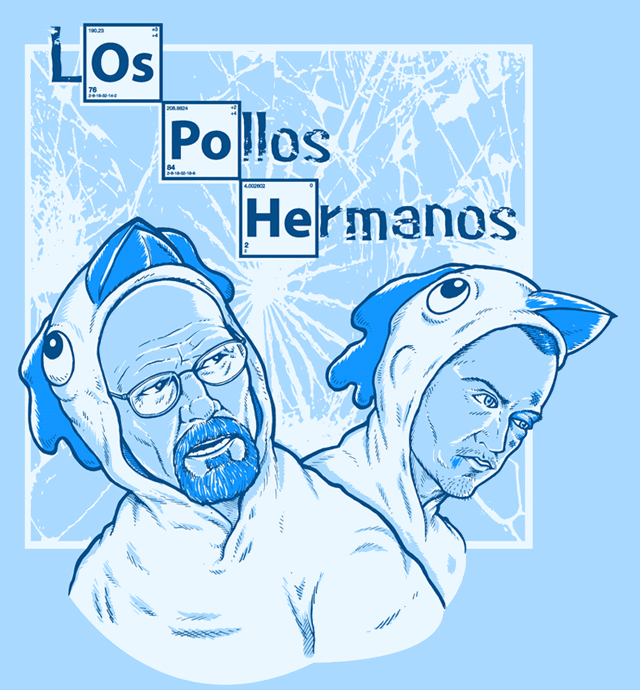 As far as the S.O.A. fan art design, Mike did everything except the crow skeleton illustration. He designed a parody whiskey label reminiscent of the "Old Crow" bourbon label. I did my ink illustration. Then all I had to do was scan it and drop it into place using Photoshop:
I submitted early in the week. Any and all feedback greatly appreciated.