I already posted the orignal in another thread, but i've been playing around with it, and thought it might look cool as a monochromatic shirt too.
This is the original which is still my favorite, i cleaned up some of it:
And in true Pokemon spirit i offer the option of choosing a Red or Blue Version. So here it is: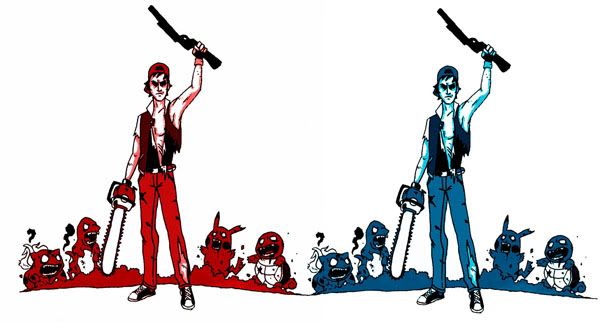 Let me know if you like it! Is it submit worthy? Should i ditch the single color versions?