2 New Designs! First up is the clash of the two most evil characters in history: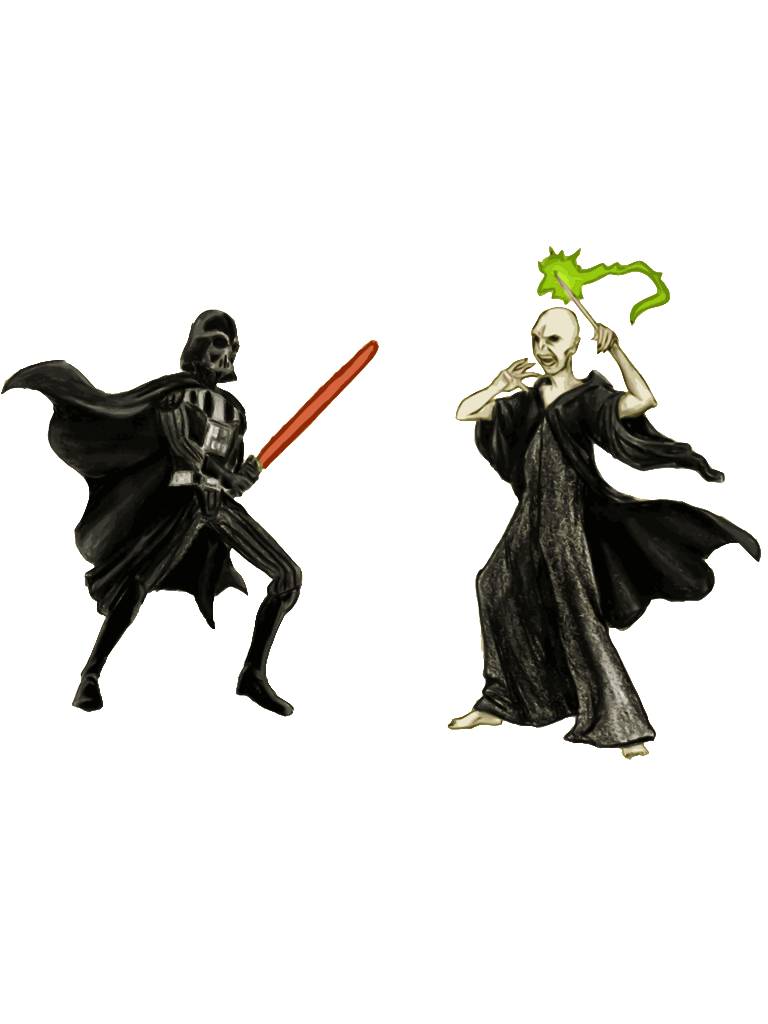 Darth Vader vs. Lord Voldemort
[I'm pretty happy with this one, i'm just not sure if it might need something a little more to jazz it up. The original drawing was drawn in colored pencil, hence the bizarre quality of the design, but i thought the "texture" kind of gave it some character.]
Next is a design idea i've had for months but have finally just realized. Ash: Pokemon-Zombie Master!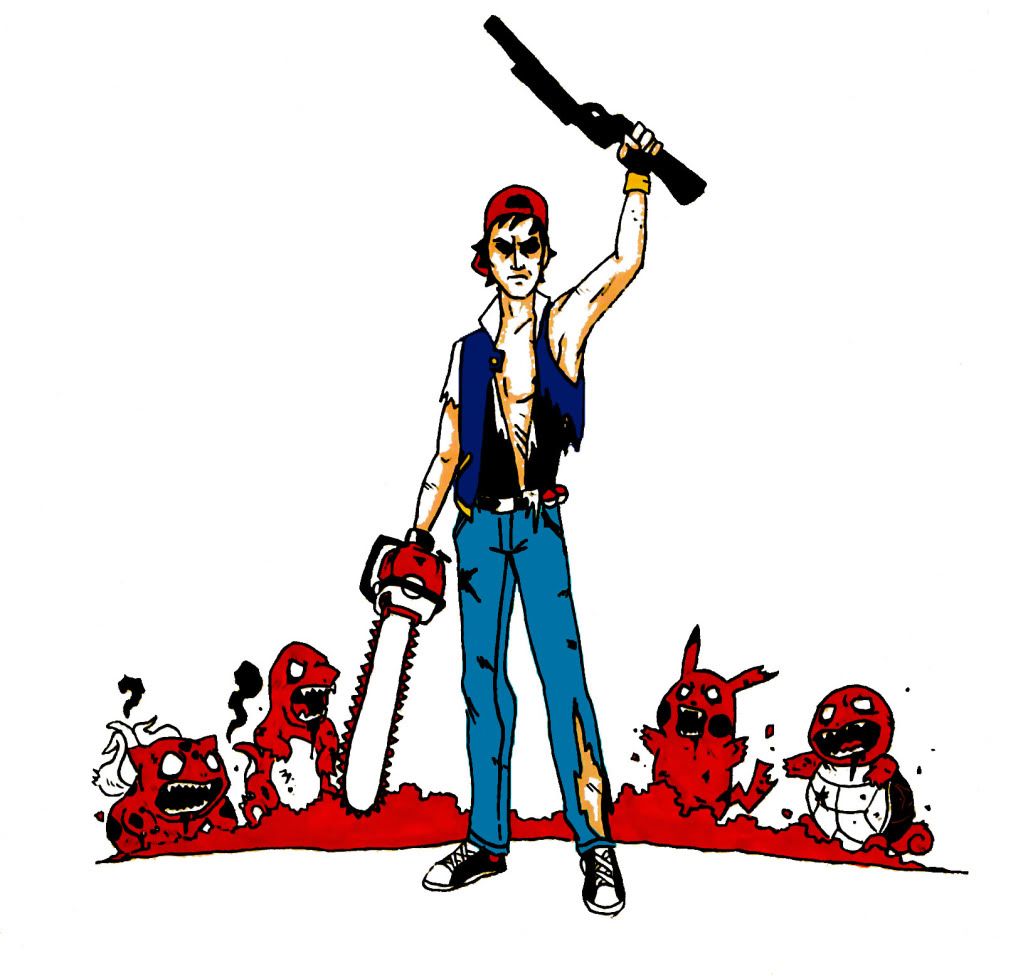 [Mash-up of Pokemon and Evil Dead/Army of Darkness. Ash is the name of the hero in Evil Dead, coincidentally so is the name of the famous Pokemon trainer. Hence the mashing.]
Also available in Red Version: