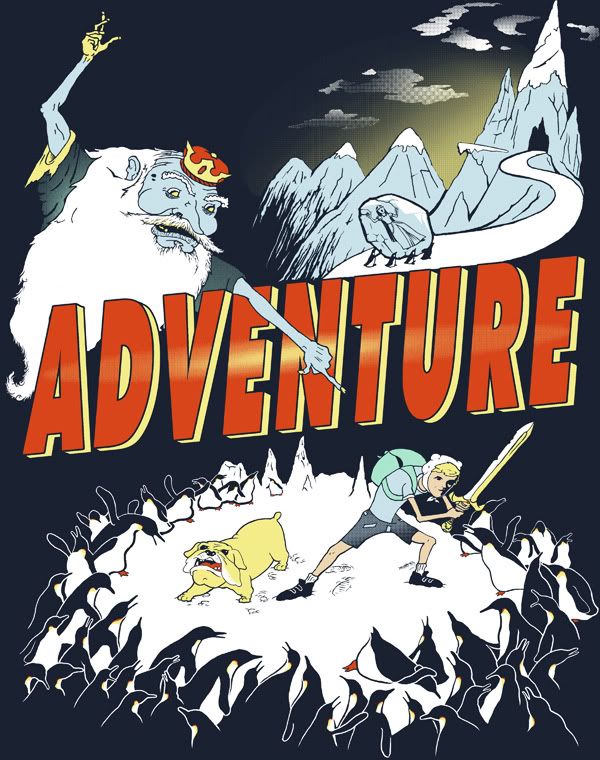 I shelved this design awhile ago and thought I dust it off and see if you guys think if it's worth finishing.
The penguins are still nothing more than white out lines. And the Ice King lacks a lighting attack in his yellow hand. Should I make his crown more like in the show? And I might drop the green and just use a yellow gradient on top of the blue to create a green back pack. Free up my 6th color for something else.
I think it needs more text. (which I hate) to give it more of a cheesy B-Movie feel. Perhaps a tag line at the top, "When a Time Calls For..."
Any other ideas to cement the B-Movie look?