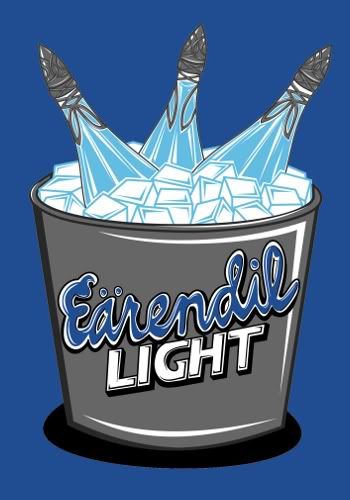 It doesn't just stop giant spiders; it also quenches your thirst while you're climbing Mount Doom.
I sort of want to add the tagline "Cold Activated Bottle: When the bottle starts glowing, it's as cold as the Misties!" as a play on the Coors Light slogan but I'm still trying to figure out how to get it on there. Also, any tips on how to make the bucket more 3-D without adding gradients?
What do you think? I would love feedback!
P.S. How excited are you for the Hobbit? I finally watched Sherlock and I cannot wait to see Martin Freeman as Bilbo.