Hi all. :) I have a rough sketch that I think might make a cool shirt design but I want to get some feedback before I design it fully, especially if it isn't expected to be strong enough.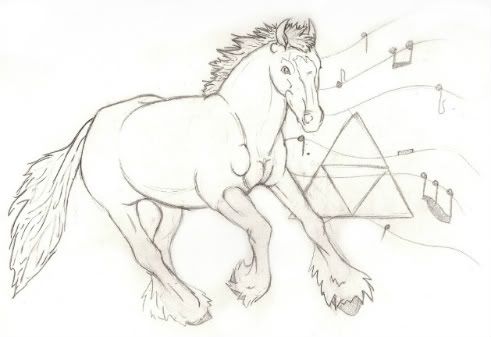 The music notes are random in the sketch but they would be Epona's Song once they were cleaned up. If it would look better, I might extend them behind Epona instead of cutting off partway and add an ocarina.
One thing I'm worried about is that it isn't particularly "clever", like most of the shirts on here. :/ Would it be a good enough design overall to work?
What do you all think?