Design based on Torchwood: Miracle Day.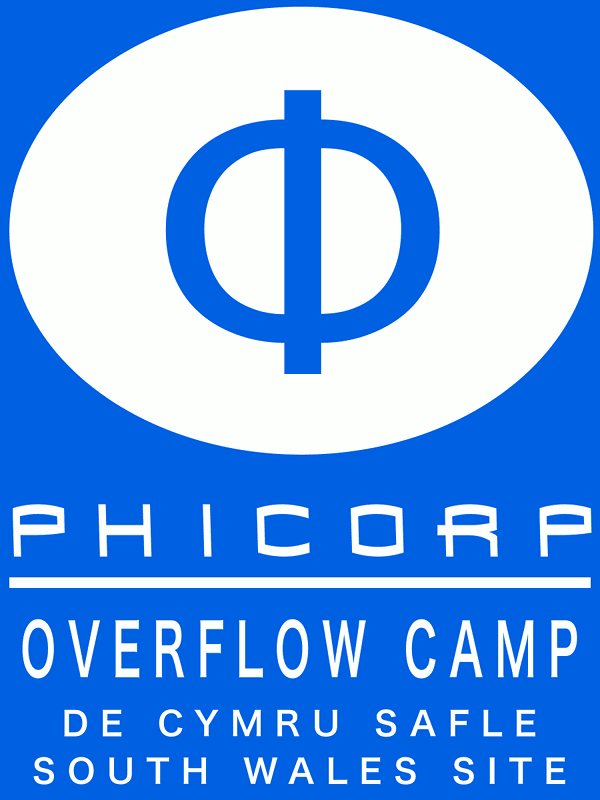 First of all, here's the inspiration. The logo for PhiCorp...
...and the storyline in Miracle Day regarding Overflow Camps (no spoilers, the image is bad enough).
The font for PhiCorp was the tricky park. It's based on the font used for the PlayStation and Spider-Man. However, a look at the Spider-Man logo...
...shows the font is always in italic (downloading a free version always has the normal text leaning at around 17.2 degrees). And the 'P' has a serif, but the 'R' doesn't. But I cleaned that up and it's identical.
'De Cymru Safle' means 'South Wales Site' in Welsh.
It's a simple enough design. Opinions?