Greetings, citizens of the Alliance! It's six years ago to the day that our brave forces finally put an end to the Separatists and enabled us to forge ahead with a newer, safer Alliance. That's why the Central planets formed the Alliance, so everyone can enjoy the comfort and enlightenment of true civilization.
It's why we fought the War for Unification. And it's why we celebrate our Day of Unity today. Go out to a bar, whether you're on a big Core World or a tiny cratered moon. And toast to our victory, and to our continued success.
We're making a better world. All of them, better worlds...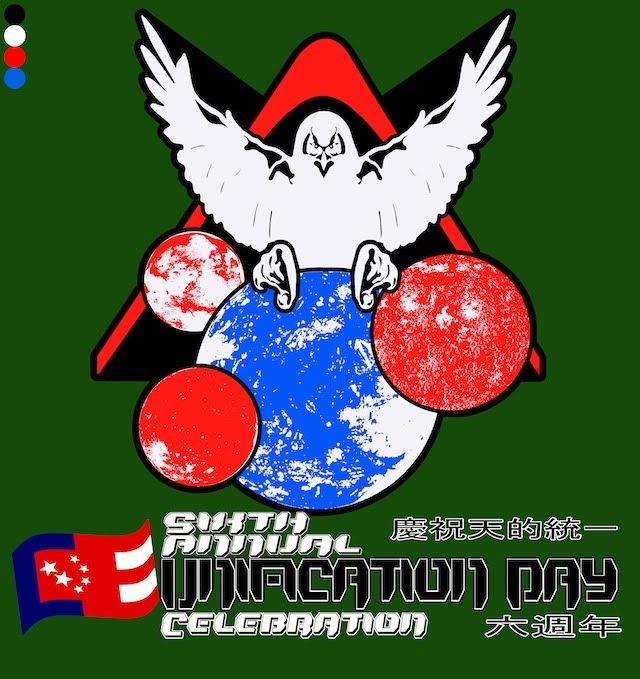 So: suggestions. How many bullet holes should be in this design, and what graffiti should be scrawled on this?
The hardest part of the design was the Bird of Prey logo. There are versions of the Anglo-Sino Alliance flag out there (manipulated to look like it's flying for my design), but the only clear image of the Alliance symbol is a clothing patch.
And I still need to add the four-pointed star in the center. And the font is consistent with the use of it on the show.