Someone in the suggestions for the month asked for a design based on Nyan Cat, a new internet meme based on the characters from San-X in Japan (characters like Tarepanda, Rilakkuma, Kogepan and Afro Ken).
Their images are very stylized, and VERY colorful. 'Nyan' is the Japanese word for 'meow'.
If you haven't seen the Nyan Cat video,
click here
. Twenty two million views? Really?!?
OK, so it's very colorful. But TeeFurry has a six color maximum (five colors on a dark shirt). And the less colors used, the more profit for them, so they like designs where less is more.
So how about Nyan Cat, as Nyan Spam, in just four colors?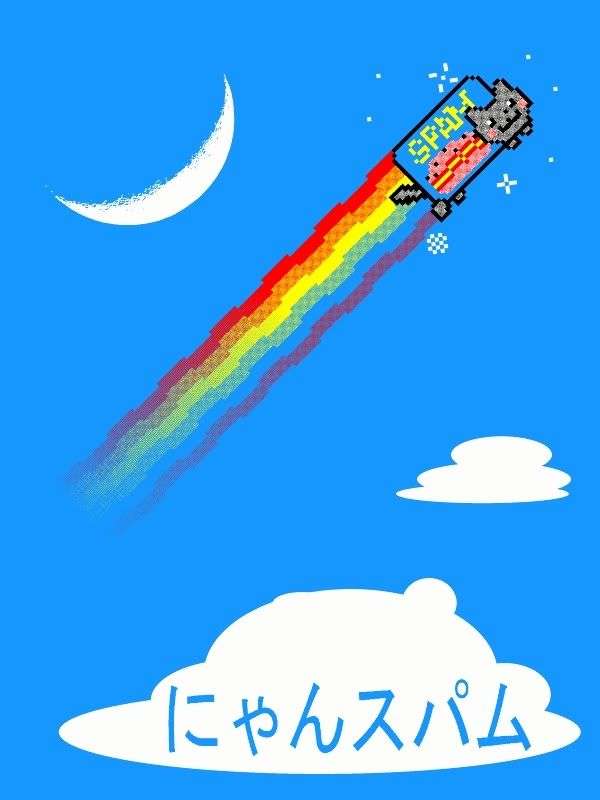 Yes. Full rainbow, just four colors. And two of hem aren't used on the rainbow at all!