Newest Design illustration, i think i'm ready for submission, but you tell me.
Comments, Suggestions, Opinions?
Justice League Band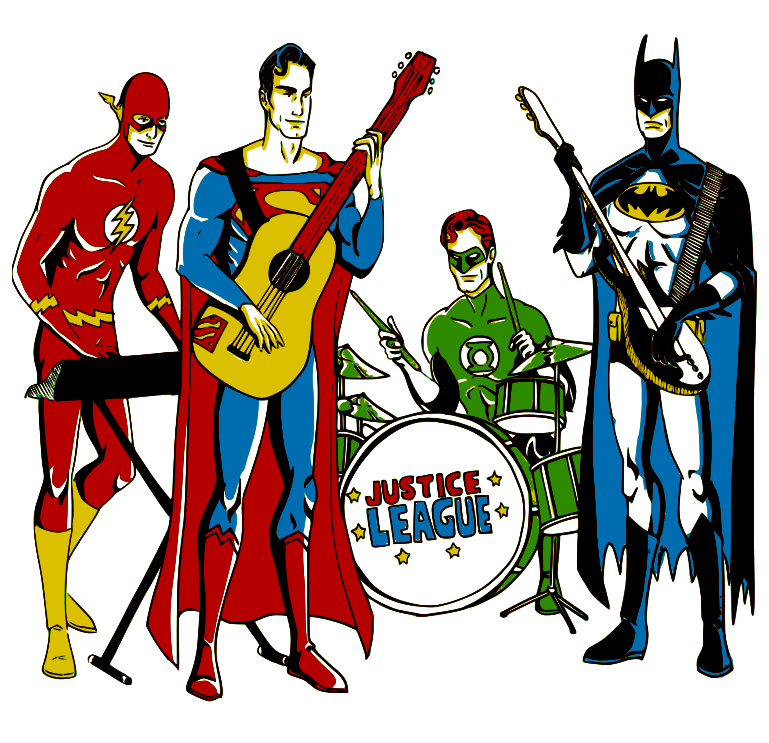 Headlining at Metropolis this weekend... Superman on Guitar, Batman on Bass, Flash on Keyboard, and Green Lantern on drums. They are the Justice Leauge! Bringing music and justice to the world.