Hey everyone,
This will be my first submission to the Teefury community, so I want to make sure it's a good one.
With The Hobbit movie starting production next month, I've been eager to design a Hobbit-themed design that would amuse fans of the book. Here's what I came up...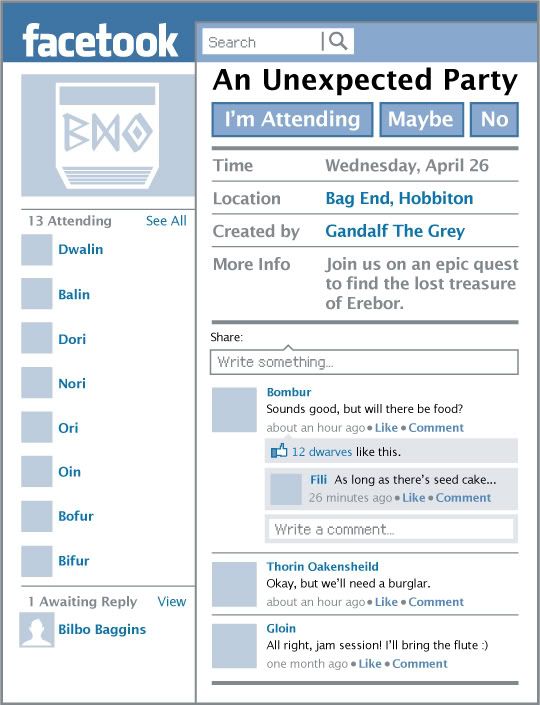 I've used the generic Facebook calendar with
the markings described in The Hobbit
as text. I've also created an icon for Bilbo at the bottom, but I'm still having trouble creating icons for the dwarves. At this point they'll just look like blobs, so I'm looking into alternatives. I may get rid of the profile pics altogether since they seem to clutter the design.
What do you guys think? Any ideas? Thoughts? Comments?
Also, here's a preview of what it'll look like on a shirt...