So I have two tattoos:
(It's really hard to take good pictures of your own feet.)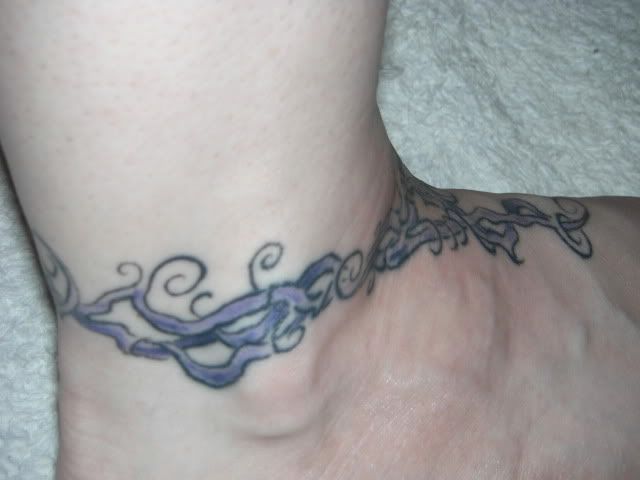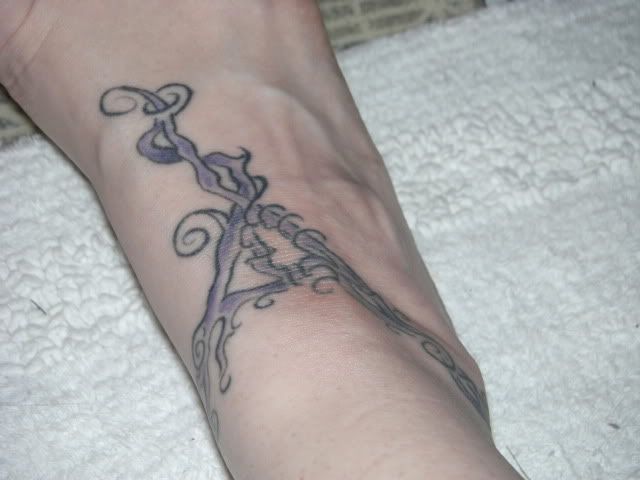 I also have this problem. I'm really twitchy while getting tattooed, whether they hurt or not. The first tattoo didn't hurt, but my abs kept tightening and loosening. Not a real big deal, the artist said he felt like he was tattooing on a ship. The second one was a major problem though. I had my hands pressed into my tendons (for over an hour!) so that I wouldn't jerk, and it still didn't help. I was still kicking all over the place. And yeh, the foot hurt a lot more than the hip, but still. So I'm wondering if I can take something for future tattoos to avoid the twitches, so that my art doesn't end up looking like smurf. Painkillers, muscle relaxers? I know that certain painkillers will thin the blood too much, and are not recommended. I usually prefer Advil. I have no experience with muscle relaxers. Halp!