So, here`s the thing, I`m pretty well finished with this graphic, but now I`m re-thinking what I had in mind for the title/scroll text.
Originally, I was heading for 'Old world style" but now I`m leaning more towards " Timeless Distinction" because he does look distinguished doesn't he? and he is all ghosty..
Anyway, if Anyone has any suggestions at all, I`d be greatly appreciative.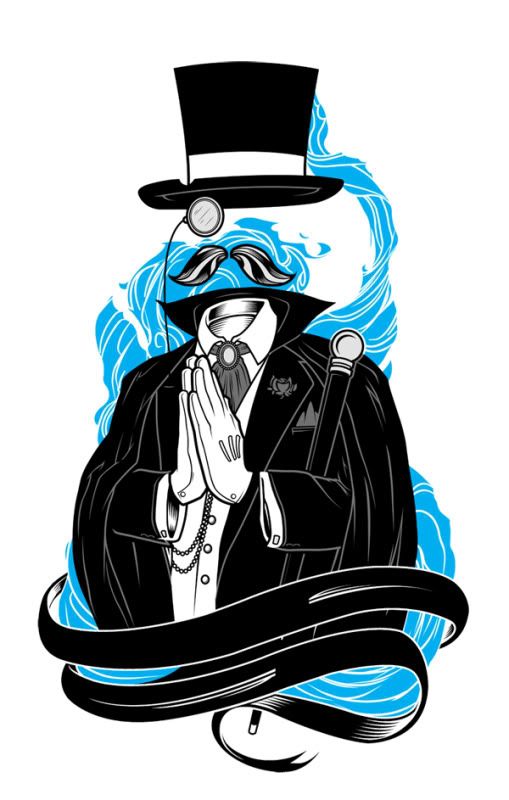 I`m sure i did this right the first time.. but something`s gone wrong.
If this is out of line, can someone tell me??